MARIO FELICIANO interviewed by ERA EUROPE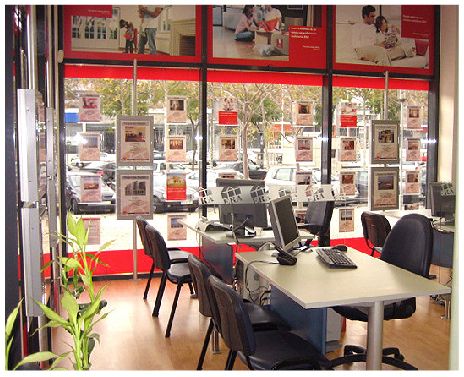 WHAT ATTRACTED YOU TO A CAREER IN REAL ESTATE?
My entire professional life is based on delivering sevice to my clients. I always dreamed of a career that would be client oriented and, at the same time, one that would generate good profit. I found all that in real estate. I find it challenging searching for a client's dream home, enjoy the interaction with everyone involved in that quest, all while realizing, over time, consistent growth and success.
HOW LONG HAVE YOU BEEN IN REAL ESTATE?
I have been in the Real Estate business for almost 15 years. After several years on my own as an independent broker, I decided to join ERA Real Estate in 2001.
HOW MANY AGENTS DO YOU HAVE? WHAT ARE THEIR PROFILES?
Our office is comprised of 25 sales agents, and we are still recruiting! It's a very young team; most are under 30 years old. Our team, regardless of their age or experience, all share the same goal: client satisfaction! They also have a great deal of ambition and drive to achieve the Nº1 ERA broker ranking in Portugal.
WHY DID YOU CHOOSE TO AFFILATE WITH ERA PORTUGAL?
In 2001 there weren't many real estate agencies or networks in Portugal. The public was not yet familiar with the ERA brand. Nevertheless, I was convinced by ERA management to join the network. I found the ERA Portugal strategy very compelling and promising: to build a market leadership position; implement a rigorous marketing plan; and offer products and services with total client orientation. Eleven years later…here we are, continuously in the Top 10 ranking in Portugal and growing.
HOW DOES ERA REAL ESTATE HELP YOU BETTER MANAGE YOUR PEOPLE?
The knowledge and depth of expertise of the ERA Portugal executive team regarding human resource management is vast. We were trained on how to guide our sales people using very specific methods of planning and organization; this was supported by integrated marketing efforts. These methods helped them to achieve great results, something they were unable to accomplish on their own. These great results also supported my recruit ment effort; one enhanced the other. Therefore, our Business Consultant helps us to manage not only the business itself, but also our sales agents' performance. We don't always agree with each other, we discuss various approaches, the best way forward, and it's rewarding to have this open dialogue and in the end to apply fresh perspectives that lead to success.
WHAT ARE THE MOST IMPORTANT BENEFITS OF BEING PART OF ERA PORTUGAL AND HOW HAS THIS IMPROVED YOUR BUSINESS?
The biggest benefit is having the opportunity to work with the entire 200-office network. It's a large family, each looking out for the other. ERA Portugal has also grown consistently over the years; making a relentless effort to provide a wide range of diverse services to our clients, such as moving services, insurance products, real estate auctions, etc., all of these additional services help to improve our clients' lifestyle and helps us to maintain a competitive edge.
DO YOU HAVE AN EXAMPLE OF HOW THE ERA EUROPE CULTURE OF COLLABORATION AND KNOWLEDGE-SHARING AMONG BROKERS HAS HELPED YOU OR YOUR BUSINESS?
On a personal level, whenever I need to travel to other region I always consult with the local ERA broker in order to find references about good Hotels, Restaurants, Parks, etc., inevitably we meet, even if it's just for a coffee and to share experiences. Professionally, we speak the same language and we usually have the same DNA, which has allowed us to serve our clients well in any part of Europe! We know they have the desire and passion to satisfy their clients as much as we do!
WHAT ARE 3 BENEFITS OF BEING PART OF ERA IN EUROPE?
First benefit: the possibility of reaching out to other clients in Europe, via the ERA Europe Network, interested in purchasing a home in Portugal. Second benefit: being able to develop a relationship with brokers from other countries and learn from their experience. Third benefit: the pride of belonging to such an exclusive group!
DESCRIBE YOUR BEST SATISFIED CUSTOMER STORY AND HOW ERA PLAYED A ROLE.
We had a client who placed his apartment on the market, because he needed to move to a larger home with more space. ERA sold his apartment in five days. With the worsening economic situation, the Bank had initially approved the loan for his new place, but in the end, refused to finance the project. The client never gave up on the sale and we never gave up seeking a viable solution that would meet his expectations. Our affiliation with ERA enabled us to develop good partnerships over the years with several banks; it was here we found the solution: an apartment on the list of bank foreclosures; 100% financed and at a low rate. This enabled us to conclude both transactions for our customer. The client was very impressed and recognized how seriously we take our ERA Commitment: 'First in Service®'… we Never Give Up!