Thank you for visiting ERA Ireland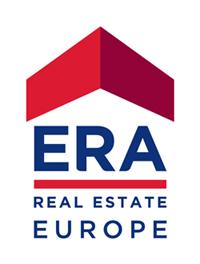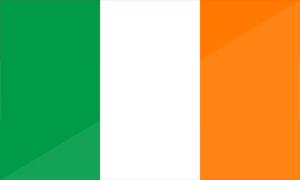 We are currently interviewing potential candidates to be considered for the ERA master franchise for Ireland.
Please fill in the contact form and someone will contact you shortly to discuss the possibilities with you. Thank you.

Countries for Development
Albania, Andorra, Bosnia Herzegovina, Croatia, Cyprus, Denmark, Estonia, Finland, Gibraltar, Great Britain, Greece, Hungary, Ireland, Italy, Latvia, Liechtenstein, Lithuania, Macedonia, Malta, Monaco, Montenegro, Norway, Poland, San Marino, Serbia, Slovakia, Slovenia, and Spain.

ERA Europe History
ERA Franchise Systems LLC launched its European expansion in 1993 with the opening of ERA France. Today, ERA Europe is one of the fastest growing residential real estate network in Europe with 1108+ offices in year 2016 operating in 13 European countries: Austria, Belgium, Bulgaria, Cyprus, Czech Republic, France, Germany, Luxembourg, the Netherlands, Portugal, Sweden, Switzerland and Turkey.
Buyers and sellers of real estate across Europe can easily access the comprehensive services of ERA in most major and medium size cities. To accomplish a high quality service and efficient product delivery, ERA Real Estate integrates its ERA System and services over the ERA Internet System.

Becoming a Master Franchise Partner
ERA Real Estate enters new markets by establishing master franchise operations. Rights to develop the ERA brand in a particular market are acquired by the master franchisor. The master franchise candidate may be an individual or company with experience in the real estate industry or a related field such as banking, insurance, or an entrepreneur with a background in successful network development. The candidate(s) will have sufficient capital to successfully implement the ERA System. Essential qualities in the master franchise profile are individuals with ethical character and integrity. ERA Europe seeks partners who share the same principles of a win/win approach to business, those who can lead, work well on a team and who wish to develop long term, mutually beneficial relationships.

A Proven System
Master Franchise owners benefit from entering a market with a proven system; acquiring a brand that has been successfully implemented in diverse European markets; support and guidance by an expert and dynamic management team; a history of results and consistent growth during 17 years of development throughout Europe. It is the goal of ERA Europe to create the leading national residential real estate network in each market that will provide the best products and services to buyers and sellers of real estate. Unique synergies will be achieved via neighboring European countries where ERA is established, and internationally.

Full Management Support
The ERA Europe management team has a proven track record for developing successful Master Franchise companies. In each country, a customized development plan is established by the ERA Europe planning group and the country Master Franchisor. The development plan's objective is to adapt the ERA products, programs and services with particular emphasis on cultural adaptation to the country. A successful adaptation is one in which consumers view the ERA network as a strong national organization with global capabilities. This turn-key approach to assisting the Master Franchisor in developing the network is a unique service that gives the Master Franchisor the greatest probability of success in the shortest period of time.

Global Resources
ERA Franchise Systems, LLC is a global leader in the residential real estate industry with more than 30 years experience in developing consumer-oriented products and services. The ERA network includes more than 31637 brokers and sales associates and approximately 2390 offices throughout the United States and over 35 other countries and territories. Each ERA office is independently owned and operated. ERA Franchise Systems, LLC is a subsidiary of Realogy Corporation, the world's largest real estate franchisor.